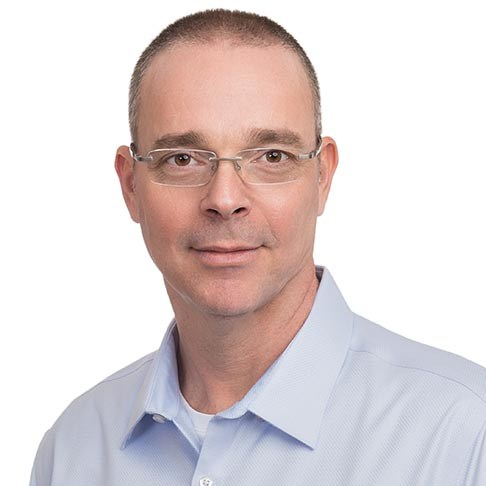 Nir Erez, chemical engineer, holds a master's degree in organic chemistry from the Weizmann Institute of Science, joined the pharmaceutical giant Roche Pharmaceutical in 2003 and served, until 2013, in several positions in the oncological field, where he learned about revolutionary cancer drugs, internationally accepted cancer treating protocols, various types of cancer and the different mechanisms involved in the development of cancer.
There, Nir also acquired broad professional knowledge in the field and got to know in person most of the oncologists in Israel and several opinion leaders from around the world.
Ever since then, Nir has tirelessly continued to deepen his professional knowledge in the field. In 2013, he became self-employed and opened a business, "TRIAL-IN", which provides services related to clinical trials management to pharmaceutical companies. In 2016 he decided to change TRIAL-IN's designation and started "TRIAL-IN Pharma", aiming to provide access to advanced treatments and drugs from the forefront of science through clinical trials and compassionate treatments to stage 4 cancer patients – where cancer has spread in their body and created metastases and patients who have brain tumors, such as Glioblastoma – which they might benefit from, much more than they can benefit from any standard protocol proposed to them: to prolong life and improve their quality of life.
The desire to expose cancer patients to advanced therapies around the globe and to further support them until they receive these treatments and drugs for the specific type of cancer, derives from Nir's personal story and experience.
In 2006, Nir lost his mother after a four-year-long persistent struggle with cancer. Throughout the entire period when Nir accompanied his mother and took care of her, he was not aware of the health system limitations, although he worked in this field. The oncologists did not propose trials as a therapeutic option, nor did they offer her compassionate drugs. This is a good place to note that the success rate of the standard protocol his mother was given then, and still is, is 1-2% and the side effects were intolerable, yet, his mother clang to the treatment.
Two years after his mother passed away, and in light of his unique background and his activity in the field of cancer and cancer clinical trials, Nir came across some interim analysis of a trial which might have been suitable for his mother and this trial was not available or known in Israel. The findings demonstrated a success rate which was 15 times higher than the standard protocol she was under, about – 30%, which means, cases where the disease remitted or shrank in size. In addition, the study showed that the patients lived much longer than the ones who received the standard protocol and their disease progressed at a much later stage. As for quality of life, it was a biological treatment with very few side effects. A great sense of missed opportunity.
Finally, Nir joined the dots together, with his professional and personal experience and background, his knowledge and long-term familiarity with the oncological field, and established a company whose purpose is to help cancer patients know about treatments at the forefront of science, which are much more advanced than standard protocols and connect between those patients and these innovative therapies. The company also provides added value to the family members and caregivers who surround the patients and help them fight for their lives. They should know that there is a professional body that does all it can for them, and turns every stone so that they will not have to feel this great sense of lost opportunity in the future.
Nir is a very popular public speaker and is regularly interviewed by many media channels both in Israel and abroad. During the interviews Nir speaks about the business of TRIAL-IN Pharma and the hope it gives cancer patients and their families.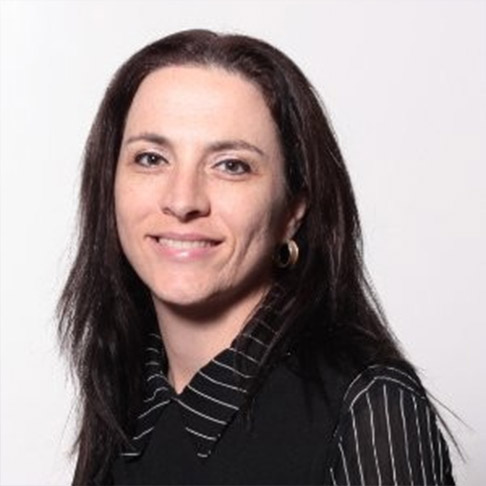 Iris Erez, Marketing and Digital Director
Iris Erez has a master's degree in life sciences and business administration. Between 1996 and 2018, Iris worked as sales and marketing director in some of the world's leading pharmaceutical companies, such as Teva, AstraZeneca and Bayer. Iris managed medical units in gynecology, family medicine, diabetes and respiratory medicine. In 2012 Iris was the first product manager in Israel who launched an original application, whose purpose was to
asthma and COPD patients and their families how to use Inhalers properly. Throughout the years, Iris participated in professional forums in her field, both in Israel and abroad, and was exposed to the great significance of providing solutions to patients and their family members.
"The analogy that moves me the most is the tale "The Secret of the Golden Flower". Any person who deals with a cancer fighting relative is familiar with this burning desire to find a panacea, to cure his dear one. Just like the child who wants to cure his sick mother and the only way to cure her is by finding a red flower that grows in faraway mountains. Similarly, a clinical trial might serve as the golden flower for cancer patients. I'm here to raise awareness about clinical trials taking place around the globe, to tell about the benefits of the trial and how it is possible to check whether the patient might fit into a specific clinical trial."
Nowadays, Iris is leading the marketing and business development divisions of the company. Ever since she joined the company the level of exposure and collaborations with insurance companies, patients' associations and other entities has increased dramatically.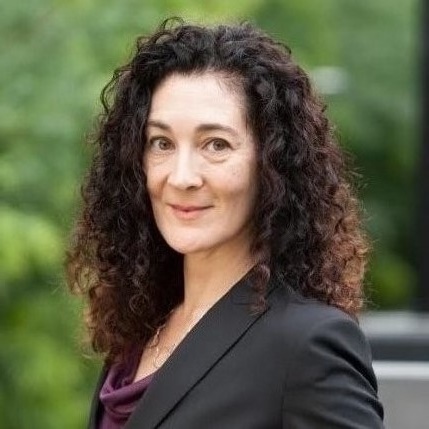 Iris Roth, PhD, Advisory Board
Iris Roth Ph.D. graduated Biomedical Sciences from the University of California, San Francisco, and was a Postdoctoral Scholar at Genentech. Iris received her bachelor's degree in Genetics from the University of California, Berkeley.
For the past 15 years, Iris has led global teams in a variety of global senior positions in the biotech and pharmaceutical industry, thereby contributing greatly to the development and implementation of new technologies and health improvements.
Currently, Iris is providing strategic mentorship to aspiring health technology entrepreneurs at UpWest Labs' startup accelerator.
Most recently, Iris built and led operations for the biotech startup Kartos Therapeutics as its COO.
Prior to Kartos, Iris was responsible for development and commercialization of AstraZeneca's hematology drug, Calquence®.
Before AstraZeneca, Iris led small molecule and biologic programs throughout the product lifecycle, from discovery research through commercialization, responsible for first-in-class drugs in a variety of therapeutic areas, including cardiology (mavacamten®; MyoKardia), pain (Jurnista®; J&J), and oncology (Erivedge®, Zelboraf®and Cotellic®; Genentech/ Roche).
Iris also led business strategy for Genentech/ Roche's early-stage oncology portfolio.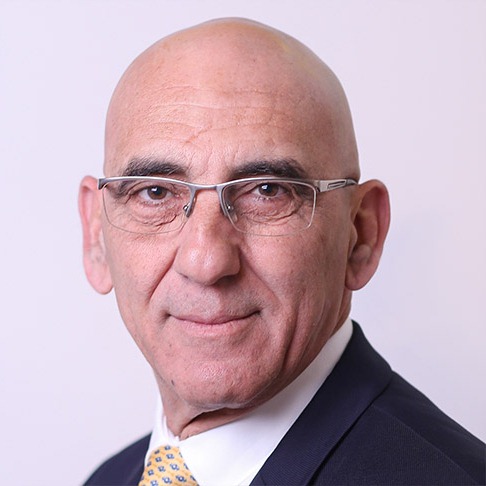 Jacob M. Benshoshan, Legal Advisor
Jacob is a graduate of the Faculty of Law at the Hebrew University of Jerusalem and has been an active lawyer since 1990. During the last 20 years he is the owner and manager of an attorney's office focusing on business.
Jacob advises "Trial-in" team from its inception. Over the past few years, as "Trial-in Pharma" changed its designation to provide access to advanced treatments and drugs from the forefront of science through clinical trials and compassionate treatments to cancer patients, to prolong patient's life and improve their life quality, he expanded his involvement and activity within the Company.
Jacob's long experience as an attorney in the commercial-business aria assists Trial-In Pharma team in realizing opportunities to expand "Trail-In-Pharma" activity in Israel and abroad.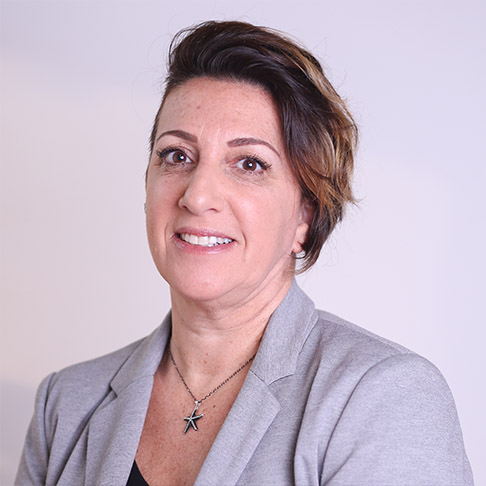 Yael Tamir, Administrative Director
Yael Tamir has a B.A. in HR management and many years of experience as coach and personal and business mentor, as well as mediator in family processes. Yael worked for start-up companies as an administrative director and now works for the company where she serves as a personal assistant to the CEO and as customer's support.
"I've learned that we are not always aware of the multiple options that are nowadays
available around the world, and it is always worthwhile exploring and looking for the most updated, innovative solutions, especially suitable for us. It is mostly true in life-or-death cases or in regard to quality of life."
Yael keeps in touch with the families, while connecting between the research department, the patient and family members. Yael accompanies the families throughout the process and ever since she joined the company she has managed complex processes with dozens of patients and their families successfully.